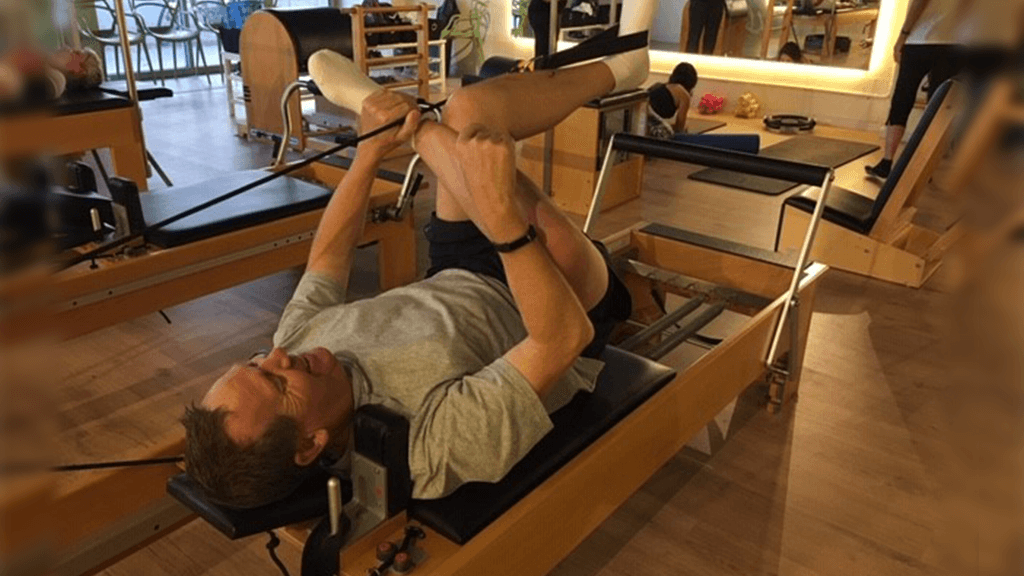 The Power of Pilates – Tom's Story

Today, Pilates Connection member Tom is sharing his Pilates experience with us. After suffering a burst disc in his back, Tom suffered major back pain, and was told he would most likely never be able to play competitive sport again. Find out how Tom made a comeback to competitive basketball below ….
Pilates Connection Member – Tom F, 50 something from Chatswood West
What were your main reasons for starting Pilates?
It was recommended to me after I had had a major issue with my back. Having had back pain for several years, I burst a disc in my back about 4 years ago. The recovery was very slow and at one point it looked like I would not be able to do anything "active" going forward. Pilates was recommended to me and it has been a game changer. I am back playing competitive Basketball, something they said I would never be able to do.
How long have you been doing Pilates?
I've been doing classes at Pilates Connection for 3 years.
What made you choose Pilates Connection? 
Initially I choose the studio based on the location in Lane cove as it is very convenient for me. But I soon discovered there were several convenient studios in the area. I have stayed with Pilates Connection because of their professionalism, the great staff and the approach they take in working with their clients. They took the time to understand why I came, what my goals were and have the skills and talents to help me achieve those goals.
How has Pilates helped you?
As mentioned above I was coming to terms after my back injury with never being able to fully exercise or play sport again. Pilates has been a major factor in proving that wrong.
What's your favourite exercise or piece of equipment?
The reformer –  because it's always best to exercise whilst laying on your back!
Here's the links to our other Member's stories: