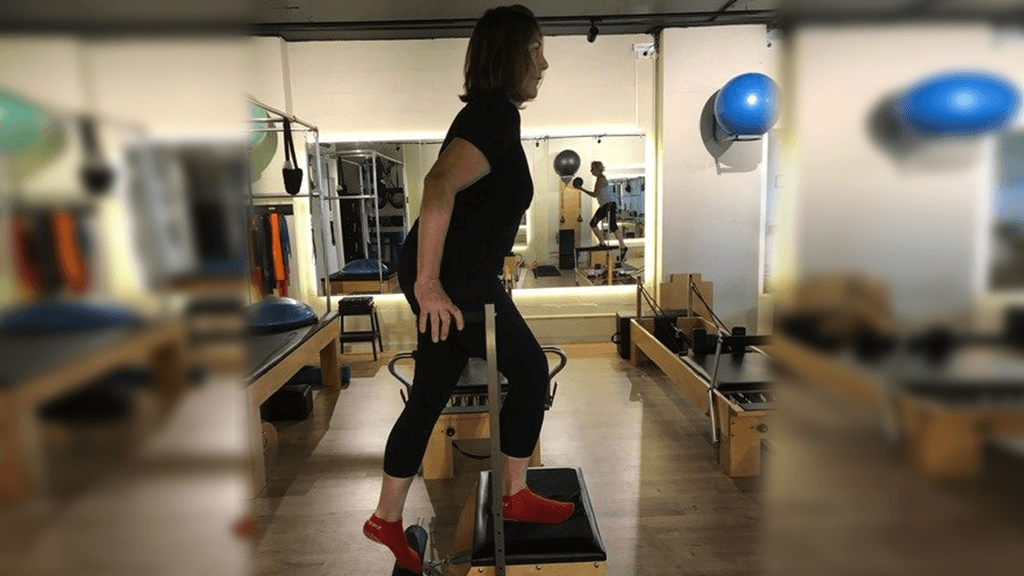 The Power of Pilates – Jane's Story

Posted on February 19, 2019

We hope you all enjoyed a well earned break over Christmas, and we're delighted to share the first of our Power of Pilates member stories for 2019.

Today we'd like you meet Jane, who came to Pilates Connection back in 2017 after realising her body and muscle tone was starting to go downhill, with work commitments leaving her fatigued and time poor. Ongoing knee problems were making most forms of exercise difficult for Jane – here's her story …..
Pilates Connection Member – Jane from Lane Cove
What were your main reasons for starting Pilates?
My ongoing knee problems made most forms of exercise almost impossible. I recognised that my body was not working well and  work commitments were leaving me very tired with little time to exercise.
I could see that I was losing muscle tone and body function and I felt like my skeleton and joints were taking too much pressure – it was all spiralling in a downwards fashion !
How long have you been doing Pilates?
I've been doing classes at Pilates Connection since September 2017.
What do you think about the instructors at Pilates Connection? 
I have found the unique ratio of instructor to client a most rewarding, efficient and relaxing form of exercise. The focus required during each Pilates session means that they speed by and I leave feeling relaxed, energised and stretched out.
The instructors will often give me homework and I find this sense of shared responsibility between the instructor and myself very encouraging. I love coming to Pilates.
I enjoy the fact that the instructors are treating me as more than my injury.  Whilst tailoring and modifying exercise where necessary to accommodate my knee issues, they also manage  to work  the rest of my body rather hard, so I leave each session feeling like I've  worked my whole body.
How has Pilates helped you?
I have travelled through two phases so far. Firstly, my Pilates instructors needed to assess my strengths and weaknesses and identify problem areas. I see phase one as me having gained a new insight into my knee weakness and the imbalance in the muscles around my knees.
And I see phase two as me understanding my body better and appreciating  that If I did not take action soon to address my muscular and neural pathway weaknesses , I would very soon have new problems beyond my sore knees.
I am currently in a phase where I continue to build strength to assist with my troubled knee joints, as well as building on my overall body strength.
What's your favourite exercise or piece of equipment?
I find the range of exercise on offer for each specific muscle groups quite amazing. I particularly enjoy the Trapeze Table and the Reformer, although for me, the full combination of floor work and all the equipment make this studio special.
Here's the links to our other Member's stories: