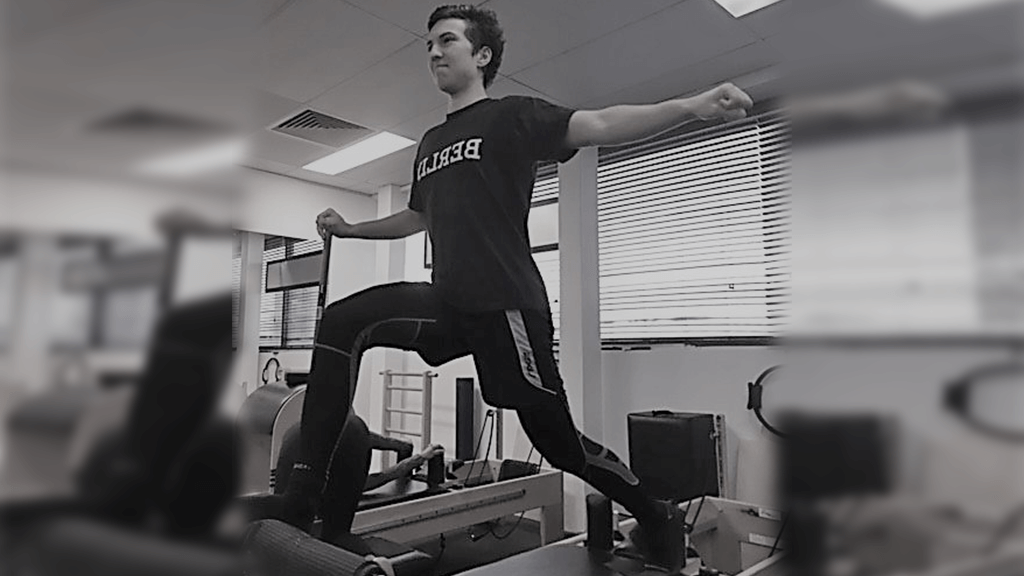 The Power of Pilates – Tom's Story

As many of you already know, we have all sorts of people training with us here in the Pilates Connection Studio – young, old, athletes, those recovering from surgery, and everyone in between. The fact we have small class sizes means we can tailor a specific routine for each and every one of you.

Today we'd like you to meet our youngest member, Tom, who is in his late teens, still at school, and is a highly motivated athletics star! After suffering a hamstring tear earlier this year, Tom has started regular Pilates with us to help with rehabilitation, and to strengthen his body, trying to avoid future injury. Tom has a great attitude, and is busy preparing for next season's track and field competitions, where he hopes to qualify for the Open Age Group in Long Jump (check out his current Long Jump rankings):

NSW Under 18's # one.
NSW Under 20's # two.
Nationals # 3

We are all super impressed with Tom's achievements, and look forward to seeing him compete in the future! Here's Tom's story in our continuing "Power of Pilates" series, showcasing how Pilates is making a difference in the everyday lives of our members.

If you'd like to share your story with our Pilates community, please see Liane when you're next in the studio!
Pilates Connection Member – Tom from Lane Cove (late teens)
What were your main reasons for starting Pilates?
A hamstring tear. Suffering a grade 2 tear with a bit of tendon damage was devastating and it lightly disrupted the big off season training program I had planned in the lead up to the 18/19 season. Pilates come up as way to get back on the track quicker whilst hopefully preventing further injuries in the coming years.
How long have you been doing Pilates?
I started in April 2018, so about roughly 2 months.
How has Pilates helped you?
Definitely the activation of my glutes. A bit underdeveloped and not "firing" correctly before Pilates (a main reason for the hamstring tear), I could definitely see the benefits coming through after the first few weeks in the studio, the glutes becoming noticeably more responsive and powerful when on the track or in the gym.
What's your favourite exercise or piece of equipment?
I absolutely love the reformer, mainly because of its versatility. You could be sweating it out doing an exercise for the pure purpose of strength or having a good stretch on it before or after your session. But saying that, most of the other pieces of equipment are similar and adaptable, but I just enjoy the reformer the most!
Here's the links to our other Member's stories: