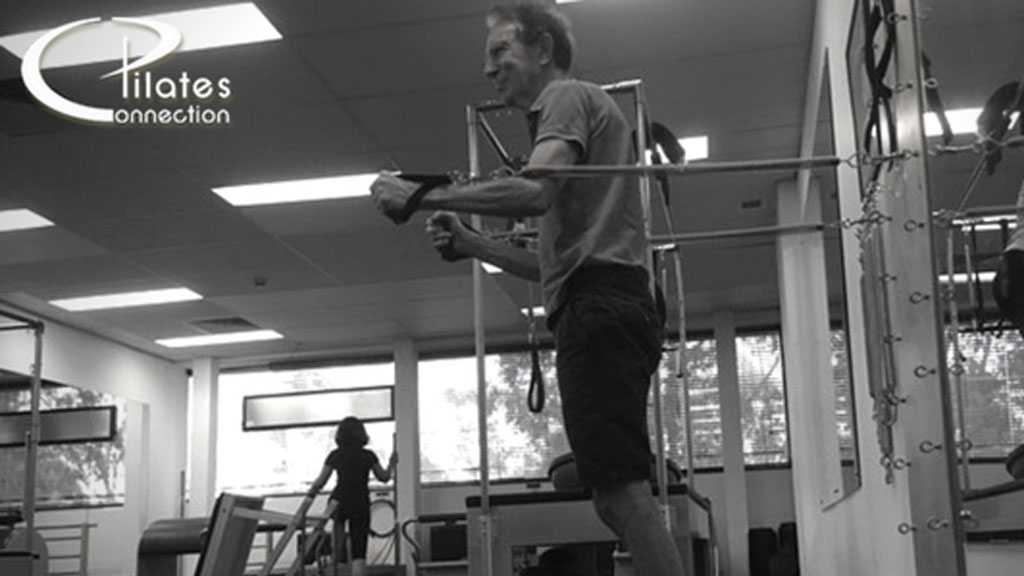 The Power of Pilates – Gerald's Story

Posted on November 23, 2017

Meet Gerald, Pilates devotee, who has been practicing since the 1990s! He's been a Pilates Connection member for the past couple of years, and through hard work and great focus, Gerald has become quite the master of balance! Strong balance is such an asset as we age,
as poor balance can result in falls and tumbles, which tend to lead us down the slippery path of injured hips, knees and worse.

We are all super impressed with Gerald's achievements, if not a just a little bit proud of him too! Here's Gerald's story in our continuing "Power of Pilates" series, showcasing how Pilates is making a difference in the everyday lives of our members.

If you'd like to share your story with our Pilates community, please see Liane when you're next in the studio!
Pilates Connection Member – Gerald from Lower North Shore
What were your main reasons for starting Pilates?
To keep my body and muscles moving as I age, and to develop good core strength and balance.
How long have you been doing Pilates?
I have been attending classes at Pilates Connection since July 2015, when my daughter relinquished her Neutral Bay practice.Since 2009 – 8 years
What made you choose Pilates Connection?
I came to Pilates Connection on the recommendation of my daughter, Ingrid Shaw,
with whom I had taken Pilates classes intermittently from the 1990's and regularly from the early 2000's
How has Pilates helped you?
The biggest benefits from my Pilates classes are that it slows the ageing process and I remain fully mobile and not subject to continual stiffness and strains. When I have strained anything, e.g. my back, it is soon put to rights
What's your favourite exercise or piece of equipment?
All of the equipment is well designed and it is difficult to single out any in particular,
but I am constant challenged by all the equipment which requires me to keep my balance and develop my core and other muscles.
Here's the links to our other Member's stories: