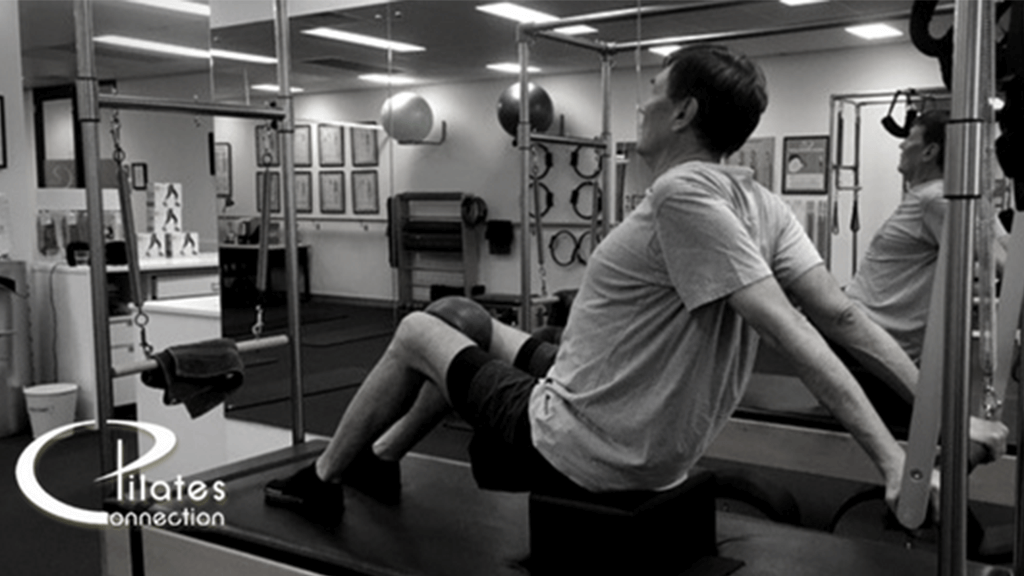 The Power of Pilates – Paul's Story

Posted on October 9, 2017

Many new to Pilates have the perception that it's just for women. This couldn't be further from the truth, with Pilates growing in popularity among men of all ages and fitness levels from pro athletes to those recovering from surgery. Here at Pilates Connection, we have several male members who are up for the challenge, looking to improve their strength and flexibility.

Here's Paul's story in the next installment of our "Power of Pilates" series, showcasing how Pilates is making a difference in the everyday lives of our members.

We hope you're inspired by these real life stories, and if you'd like to share yours with our Pilates community, please see Liane when you're next in the studio!
Pilates Connection Member – Paul from Lane Cove
What were your main reasons for starting Pilates?
To build more flexibility. I had plenty of aerobic exercise i.e. swimming but wanted to develop good core strength and balance.
How long have you been doing Pilates?
Since 2009 – 8 years
What made you choose Pilates Connection?
Liane had begun her Pilates with my wife Cindy, and then went on to gain her certification to teach Pilates. Exercise is hard – so it is always good to do it with enjoyment. Liane and team provide a fun environment with a lot of jocularity/jokes etc, and it's great to know you are doing yourself good – whilst having fun. Also it is very apparent that Liane and team "know" their stuff.
How has Pilates helped you?
Pilates has enabled me to recover from a knee and hip replacement – by enabling me to build out the requisite strength in those areas – prior to the operations and then afterwards as part of a rehab program.
Recently I had a traumatic period in hospital, and Pilates has helped me rapidly build up my strength as part of my rehab.Learning to stretch properly, and become more flexible.
What's your favourite exercise or piece of equipment?
I enjoy all aspects of the Pilates equipment – as they say "variety is the spice of life" – and the multiple pieces of equipment make it enjoyable and interesting as you move around the floor. If I had to choose – the reformer just pips everything else.
Here's the links to our other Member's stories: