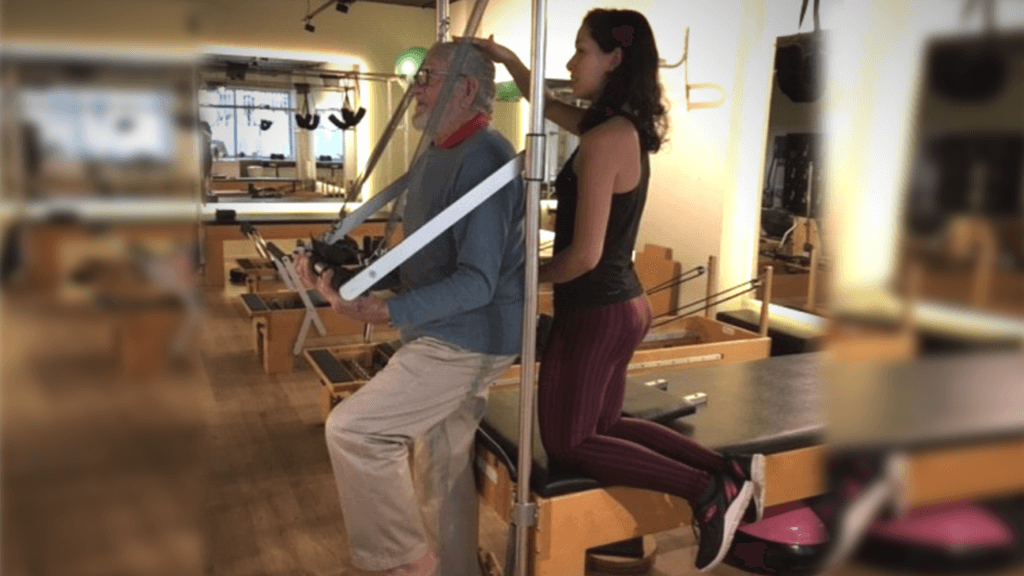 The Power of Pilates – Philip's Story

Today, we'd love to introduce you to the most senior member of Pilates Connection – 95 year old Philip from Greenwich. He's still working from an office here in Lane Cove, and enjoys flying  seaplanes in his spare time. Philip's family encouraged him to come to Pilates as a way to gain more core strength, stability, and greater mobility, which is ever so important as we get older.

We hope you enjoy, and are inspired by Philip's story – he's a man of very few words (but still has a sharp sense of humour!)
Pilates Connection Member – Philip, 95 yrs young from Greenwich
What were your main reasons for starting Pilates?
It was Philip's adult children that encouraged him to give Pilates a try. They wanted him to be able to maintain and improve his fitness, mobility and stability.
Philip also confesses to having a "dodgy right knee" and a rather "wonky left shoulder" which we're working on.
How long have you been doing Pilates?
Since May 2018.
What made you choose Pilates Connection? 
Ask Philip – and he says "It's because it's downhill from my office", however his family wanted a personalised program where Philip could be supervised one on one, with professional and highly trained instructors that know and understand his short and long term goals.
How has Pilates helped you?
Yes, they have made me "fit as a fiddle"! From a studio perspective, we've worked hard on his core strength to improve stability, and also his muscle strength and join mobility. We've been thrilled with Philip's progress so far – he's a true inspiration!
What's your favourite exercise or piece of equipment?
The Cadillac !
Here's the links to our other Member's stories: