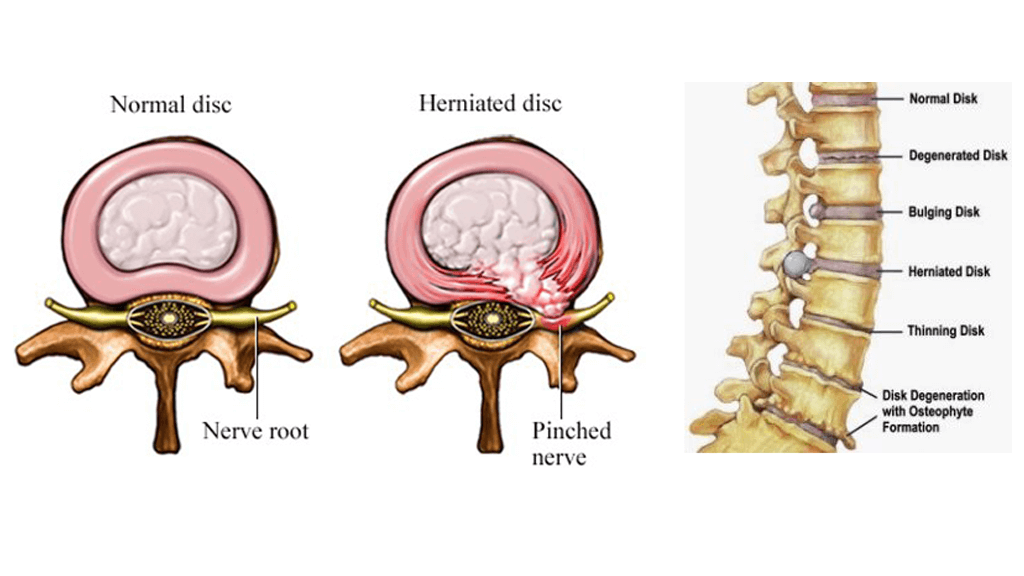 Do you suffer from lower back pain?

At Pilates Connection, we have many current clients on the road to recovery after lumber injuries, back pain, and even after spinal surgery. Often times, clients are referred to us from a specialist, physio or osteo for rehab and maintenance to help avoid future injury.

The most common back pain we help with is a herniated or slipped disk (usually the L4 / L5 disc). Let's take a look at how this occurs, and how Pilates can help.

"The spine is a column of 33 bones called vertebrae. Small, round, flat and spongy discs are positioned between most of the vertebrae. These discs act as shock absorbers and keep the spine healthy and flexible. If one of these discs becomes damaged, it may bulge out or break open. When this happens, it is called a spinal disc herniation and commonly referred to as a slipped disc, herniated disc or ruptured disc. Often times, a herniated disc or slipped disc will press upon a nerve running through or extending from the spine and cause severe pain, numbness and/or weakness in the area of the body that nerve controls."
In Pilates, the main principles involve an exercise program promoting back health, in particular, awareness and control of neutral alignment of the spine, and strengthening the deep postural muscles that support this alignment. By working with clients on alignment, Pilates can help decrease the wear and tear resulting from uneven stresses on the spinal joints and discs. Strengthening the girdle (core) muscles, and building stability and flexibility can get the body moving more freely again when back pain is present, and also help to avoid future injury.
Exercises are typically modified for clients presenting with lumber pain, to ensure no further aggravation and stress to the area occur.  Offering private sessions, and small group classes (4 maximum), enables our instructors to provide detailed support for clients who need a little individual attention for a safe and productive work out.  When you've suffered a lumber injury once, you're far more likely to have reoccurring episodes, so it's important to continue strengthening the supporting muscles with an ongoing maintenance program.
We've had wonderful feedback from clients going through this back pain journey, with health professionals amazed at the difference regular Pilates classes have made when it comes to alignment, pain management, and injury re-occurrence.
If you're suffering from lumber pain, or other back injuries, please feel free to contact Liane on 0400 012 693 to discuss how we can help you manage your pain, and get you moving freely again.
Further reading – Here's an interesting article about building core strength through Pilates to help with back pain, by The Sydney Morning Herald – http://www.smh.com.au/lifestyle/diet-and-fitness/core-promises-20091007-gnbv.html
About the Author –
Liane Geeves
Pilates Connection is owned and operated by Liane Geeves, a fully qualified and experienced Pilates instructor, (Certificate 4 and Diploma in Pilates Instruction P.I.T.C.). As a member of the industry's peak independent governing body, the Pilates Alliance Australasia, she is committed to their rigorous continuing education program, high skill levels and industry code of practice. To qualify as a registered member, Liane completed a minimum one year government accredited Pilates course, achieved over 300 hours of studio experience, and passed two written exams before certification.