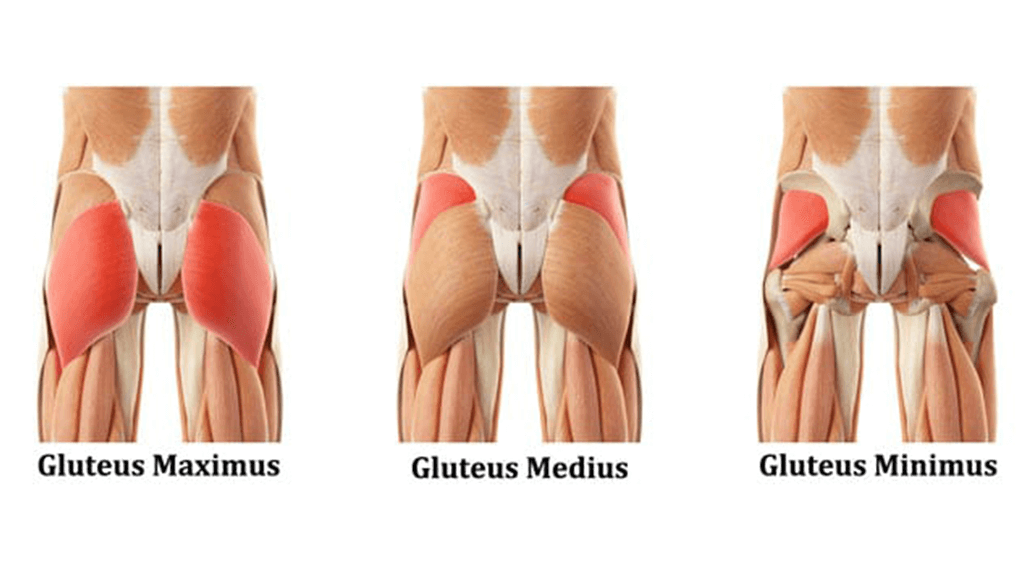 Salute to the almighty glute!

We've recently posted a story about our youngest Pilates Connection client –

Tom

, and how he, even as a national long jump champion, is still in training to correctly activate his glutes, part of his ongoing rehab for a hamstring tear. That got us thinking – athlete or not, we should ALL be activating our glute muscles correctly, in Pilates class and in everyday life – here's why:
The real benefits of a strong butt!
Aside from working your booty to perfectly fit that pair of tight jeans, your derriere is one of the most important muscles in the body for a wide range of reasons. Your glutes — the minimus, medius and maximus — are the largest and strongest muscles in your body, and the three muscles work together to abduct, rotate and extend the hip. By strengthening these muscles  your posture, athletic performance and overall strength will improve drastically. Here are some advantages of having strong glutes:
1. Injury Prevention
Strengthening and activating your glutes in the correct way plays a pivotal vital role in reducing your chance of injury. Having strong glute muscles can prevent serious injuries to your knees, lower back, groin and hamstrings, all of which are essential to simple daily activities. Weak glutes can cause an imbalance in the hip, which may lead to excessive medial rotation of the femur and lateral tracking of the patella, potentially causing knee pain, and can also cause poor lower back alignment which can lead to some serious injuries including sprains and tears in your back muscles.
2. Enhanced Athletic Performance
Your rear-end is capable of generating an incredible amount of power! Stronger glutes will improve your speed, agility, jumping skills, and quick side-to-side movements will also become much easier. Every time you take a step, your glute max shores up your pelvis and SI joint for stability. Whether you participate in sport or running at a social or elite level, the stronger your glutes, the more efficient and explosive your movements will be.
3. Better Posture
Have you heard of "sitting disease"? If you spend much of your day sitting at a desk or in a car (or on the couch), too much sitting can actually lead to organ damage, muscle degradation, and damaged backs. By strengthening your glute muscles, your spine will have more support and your pelvis will automatically begin to stabilise. Both of which are essential to improved posture.
How To Strengthen Your Glutes
While it's important to build up strength in your glute muscles, it's also essential to train your mind to activate or fire up your glutes when performing specific exercises, or in every day situations (like lifting or carrying heavy things). The sequence in which muscles are activated or deactivated in Pilates movements can make all the difference in getting the most out of an exercise, and helping protect other areas of your body prone to injury.
Next time you're in the studio, as us to "check out your butt" (promise there won't be any wolf whistles), we'll just run your through a few checks to see if your glutes are firing as they should. If you show signs of glute weakness, we can give you some specific exercises to practice at home.