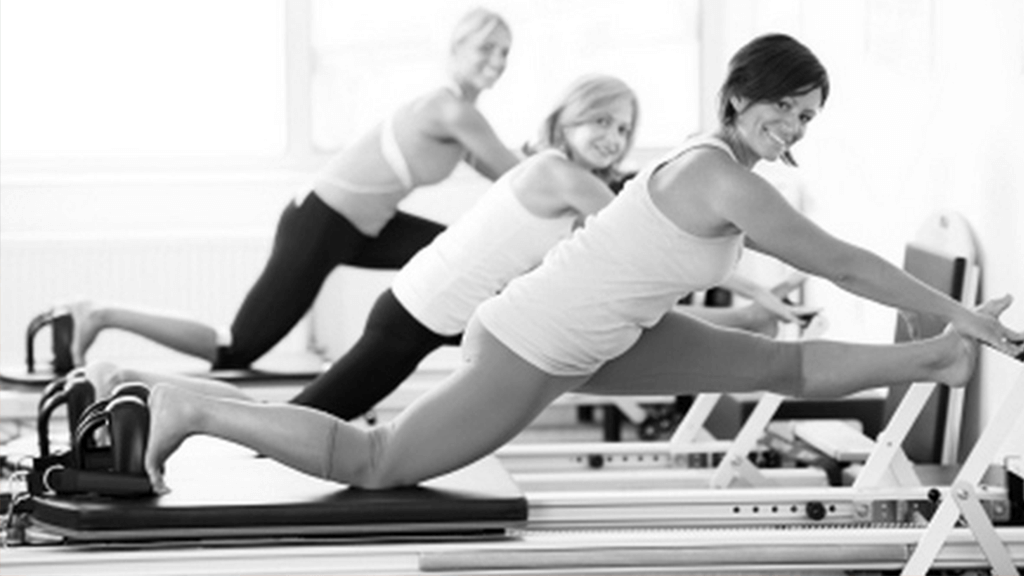 Top Five Reasons For Exercising with a Friend

Research has consistently shown that exercise is greatly enhanced when you are with a friend or in a group setting.  Our new Reformer Classes at Pilates Connection is a great way to exercise with a friend.  Here are just five reasons why bringing a friend along to Pilates will give you a boost..
Time Flies
Working along side a friend, is a great way to make the time go faster.  It is always fun to chat and laugh while you sweat.
You are less likely to cancel a workout
Exercising with a friend comes with a side benefit: you'll be more likely to do it. If not, you will be disappointing someone else by cancelling the workout. It is all about accountability, and a good way to remember and carry through on your commitment to enhance your fitness and your health.  Just ask yourself, how many times have you made plans and then cancelled them, when you are doing an activity on you own.  Yes group pressure really does work.
It Boosts Your Competitive Spirit
A study of 1,000 women found that 64 per cent of those who run, go to the gym or attend group exercise classes with friends will push themselves harder than if they went alone. This in turn has the added benefit of getting more out of your workout and burning more calories.
Shared Goals

When exercising, it is a good idea to set goals, if you set a goals with a friend, you are more likely to achieve them.
You Get to Hang Out After the Workout
When you exercise with a friend, it is not only a workout but a social occasion.  Many of our clients at Pilates Connection, after a class or a studio appointment, will head down to one of the many great coffee shops in Lane Cove and have a chat and a coffee after class.
Pilates Connection has a number of different Group Reformer Classes for you to try.  Situated in Lane Cove, we have a brand new studio space and new Reformers for you to try.  Your first reformer class is free – so you have nothing to lose.
Our expert team of professional Pilates instructors will guide you through a 50 minutes session of body sculpting fun, ensuring you are connecting correctly and getting the maximum out of every exercise.
We offer a variety of Pilates Reformer group classes, Reformer for Golfers, Reformer Booty Buster, Reformer Team Challenge, Reformer Jump Board, Man Up on the Reformer and Reformer Tower to mention a few, but we suggest newbies start with a few Reformer Basics Classes.
So grab a friend and come along and try out our Reformer Classes –  you will not be disappointed.
If you would like to book you can either use this link http://bit.ly/pilatesonlinebooking or call us on 0400 012 693