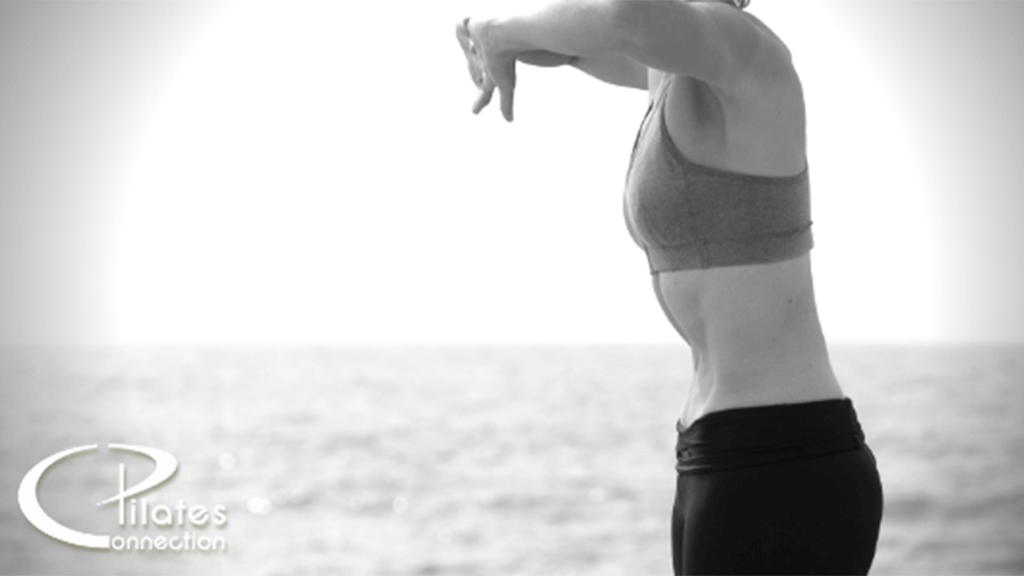 The Hypopressive® Technique for Pelvic Floor Fitness

The Hypopressive® Technique was originally created by Dr Marcel Caufiez in the 1980s as an effective tool for pelvic floor restoration in post-partum women. Its popularity rapidly spread to other fitness and rehabilitation areas due to the numerous benefits that this innovative technique induces when practised regularly. This technique is also related to certain Yoga postures such as Uddiyana Bhanda and the bodybuilding practice known as the 'stomach vacuum'.

 

 

In 2017, Tamara Rial perfected the technique and it was promptly adopted by the Spanish medical community. who regularly prescribed it for post-partum women's health protocol. The technique is rapidly gaining popularity and recognition world wide, not only for it's success in non-surgically treating women with pelvic floor health issues, but as a complete Core training program that works along side other therapies (like Pilates) that benefits all ages and lifestyles.

 
What is The HYPOPRESSIVE® technique?
The HYPOPRESSIVE® technique was created in Europe in the early 1980s with the goal of helping postnatal women prevent and recover from pelvic floor dysfunctions such as incontinence and prolapse. From the outset, the objective was to develop a global approach to core health through the creation of a conditioning technique that would benefit the whole core system, and eliminate the injuries caused by detrimental pressure to the pelvic floor (as is so often the case with traditional abdominal exercises).
The term 'HYPOpressive' refers to a decrease or reduction in pressure. This form of exercise reduces pressure to the thoracic, abdominal and pelvic cavities, where traditional exercises, abdominal training, gravity, as well as the majority of our daily activities are HYPERpressive – they increase intra-abdominal pressure.  It is not to say that doing these everyday activities are bad for us, in fact most of what we do – even walking – increases this internal pressure. What we need to address is how well our bodies are able to manage these pressures and prevent the onset of injury/dysfunction.
Who can benefit from HYPOPRESSIVE® technique training?
Women with post baby tummy separation
Those with a weak pelvic floor – leading to incontinence
Those who suffer from recurring back pain or some kind of hernia and are looking for a safe and effective form of exercise
People with respiratory / breathing issues (as the technique helps to increase diaphragm conditioning)
Athletes looking to increase peak performance
Learning the HYPOPRESSIVE® technique at Pilates Connection
Larissa has completed her course online with Low Pressure Fitness (Spain), and is now qualified to teach the technique to Pilates Connection members. Liane is also in the process of completing training here in Australia through
CoreTone
, the local representative for the
International Hypopressives Council
.
We've already seen some great results with one of our clients, Belinda, here's what she has to say about her recent Hypopressive training:
CLIENT FILE: BELINDA (40 SOMETHING) FROM LANE COVE
How often do you practice Hypopressive Technique?
Probably not as often as Larissa would like!!! 3-5 times per week. Initially I was doing it 7 days a week.
When were you first introduced to it?  
About 6 months ago
Did it take you long to master the technique, what did you find challenging about it?
It took a few weeks. Larissa was really good about explaining how to do it, and built up the technique slowly so that you were performing it properly. At first it was challenging because you really felt like you were going to choke. But with practice, the breathing element has become much easier. Larissa keeps introducing new positions, and moving while doing it is pretty challenging for me at the moment.
What differences have you noticed since introducing this technique to your regular routine?
It's been amazing. I had very long term diastasic recti (> 8 years), and had noticed doming when trying to do chest lifts at Pilates. Chest lifts, and general core stability were a real issue. So Larissa suggested I try the technique. I must admit I was pretty skeptical at first, but was amazed at the results. Within 4 weeks it had started to close, and I could see significant improvements in core strength. I feel like I can get more out of Pilates now, and can now perform more challenging exercises. It was definitely worth it, and I continue to practice at home.
If you'd like to learn more about The Hypopressive Technique to see if it's right for you, please contact Liane on 0400 012 693.
Further Reading:
Much of the content in this blog article has been sourced from the following websites –  accredited to provide information and training for Hypopressive Technique.