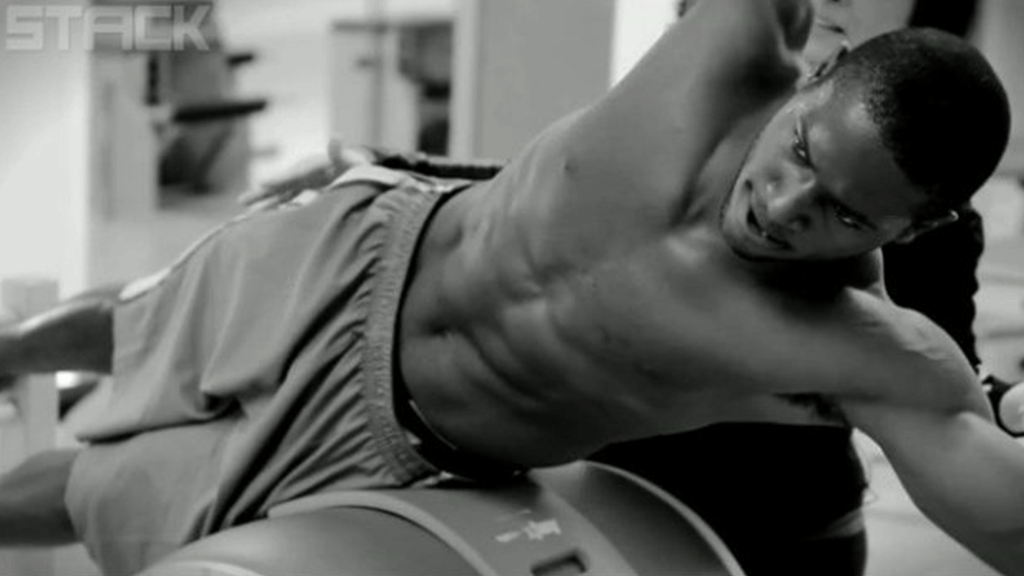 Power into the Football season with Pilates

Spurs do it and AC Milan do it. David Beckham, Brad Friedel and Ryan Giggs owe their long careers at the top to it. Whether you play football, rugby league, union, or AFL as a weekend warrior, or seasoned professional, Pilates can help you be stronger for longer!

Pilates is a great weapon to have in your arsenal, as it promotes flexibility by strengthening and lengthening muscles, engages the core for stability, and helps to focus breathing – which in turn assists in maintaining stamina. Added to regular exercise and training, Pilates can help meet the demands of a long season, and importantly, aims to reduce potential injury. This is especially the case in the over 40's category, where players are trying to re-live their glory days, but their bodies are struggling to keep up!!
Common Football Injuries
Most football injuries affect areas like the pelvis and groin, hip, thigh, calf, knee, foot and ankle. There are some very common injuries and by understanding how they are caused you may be able to avoid getting injured by using a Pilates injury prevention program.
Knee injuries are a frequent complaint in all forms of football, because the twisting actions or blows to the knee tend to place stress on the ligament. Quick speed and direction changes, pivoting, and sideways and backwards movements all place additional demands on the body, andwearing shin pads, and the correct studs in football boots will also help protect the lower limbs.
Hamstring Injuries are also in the top 5 of football injuries, and mostly originate from an imbalance between the quadriceps muscle and the hamstring muscles (located at the front and back of the thigh respectively). The quadriceps are a very large, strong group of muscles which help to extend (straighten) the leg. These muscles may forcibly overstretch the hamstring, placing excessive tension on the hamstring muscles. Hamstring injuries are most likely to occur during a sudden quick change in direction, or by over-extending the muscles in a kicking action.
"Research shows that most football injuries are caused by trauma, either having collided with opponents or from landing awkwardly after jumping for the ball. Nearly one third of all football injuries develop over a period of time, due to overuse or playing with slight injuries that develop into something more serious. It's also been shown that older players are more liable to get injured!"
Prevention through strengthening
Pilates for football players focuses on building strength and flexibility in the hip adductors, back extensors, and hamstrings, and we can tailor exercises for each of these areas suitable for your current level of fitness and any previous injury concerns.
Whether you are a soccer goalkeeper looking to work on all-round flexibility and target the trunk and spine, or a forward / striker position, who needs a more explosive sprint nature to your game with a focus on hamstrings, the overall effect of a Pilates sessions is to speed up post-match muscle and joint recovery, and help meet the demands of a hectic season.
Further Reading / Viewing
If you still need convincing, take a look at this amazing training video below of NFL player, Antonio Brown featuring his Pilates routine:
And …. another article on how Pilates has helped many of our elite AFL players as part of their ongoing training: 
http://www.aflplayers.com.au/article/power-of-pilates-helps-players-push-on/