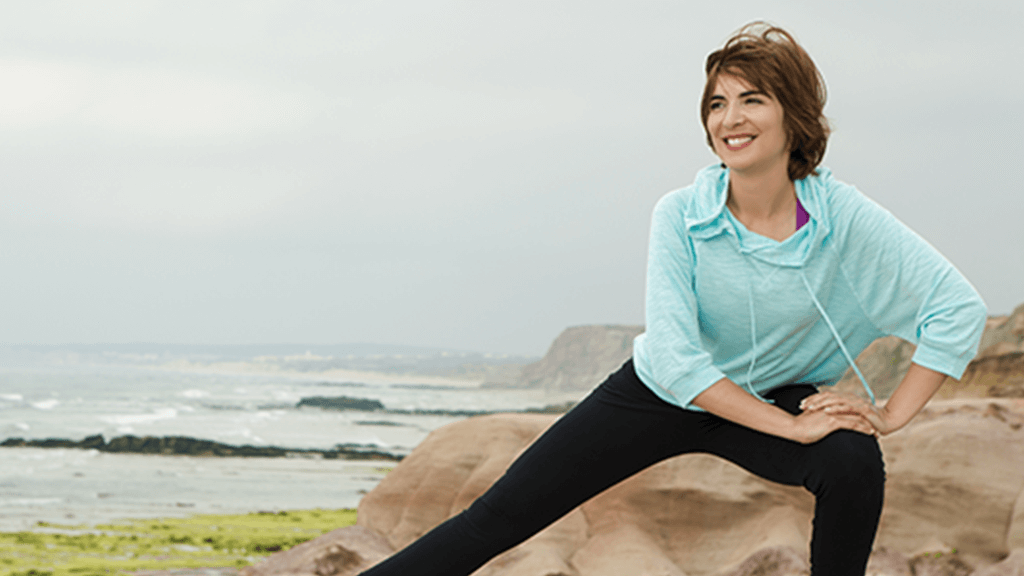 How to keep fit and healthy during the holidays

Posted on December 19, 2016

We all know that the holidays, especially Christmas seems to be a period of excess and indulgence, when many good habits fly out the window. Vowing to make up for it in 2017, there are a few simple ways we can maintain our fitness, strength, and waistline during the Christmas and New Year period, whether you're staying right here in Sydney, or traveling abroad.
Here's my top 3 tips to get you through:
Keep Moving – The body was designed to move, so make the most of the great weather and get outdoors. Try a jog along the beach, swimming in the pool or ocean, walking to the shops, a stroll through your neighbourhood in the evening, or some body weight exercises and Pilates (that can be done anywhere, anytime). We've listed a few suggested exercises at the end of this article.
Eat in moderation – A blowout is inevitable on Christmas day, but that doesn't mean you can't eat a lighter diet in the lead up or post-Christmas. Enjoy a plate of Summer fruits, a light salad, or something grilled on the BBQ. When traveling, try and have a bigger breakfast or lunch so you can burn it off sightseeing, and opt for a lighter dinner. Here's a healthy recipe collection if you need some inspiration – Recipes
Stay Hydrated – Sounds obvious, but many people tend to mistake thirst for hunger, and will eat more when they are de-hydrated. Try and drink 2 litres of water a day, and drink a glass before each meal, which will also make you feel fuller so you don't over eat. Hydration is particularly important if you're drinking alcohol and caffeine, mixed with hot balmy weather!
Anywhere, anytime exercises:
Here are a few things you can do without the use of special equipment during the holidays:
Roll Up. Begin lying on your back with your legs flat on the floor, feet together, and arms extended overhead with your palms facing each other. Inhale to prepare as you slowly lift your head, neck, and shoulders off the floor (keep your neck in proper alignment by imagining an orange under your chin), and then exhale as you continue to roll up by drawing in your belly, reaching up and over toward your feet (avoid using momentum). Keep your core tight with your spine rounded in a 'C' curve, and then inhale to prepare and exhale as you roll down one vertebra at a time, keeping your heels pressed evenly into the floor the whole time. Do 6-8 reps.
Side kicks. To begin, lie on your side with ribs and hips aligned, and extend your legs slightly in front of your body (bend your bottom leg for extra support if needed). Rest your head on your bottom arm and place your top hand on the mat in front of your abs, making sure your shoulders are pulled back and down. Next, raise your top leg to hip level. Keeping your torso stable and muscles around your waist tight, inhale as you flex your foot and swing your leg forward, and exhale as you point your foot and swing your leg back. Repeat 8-10 times and then switch sides.
Tricep Dips. Sit on the floor with your knees bent, and feet and hands flat on the floor with your fingers facing forward. Next, lift your hips off the floor, and slowly and gently bend your elbows directly behind you (not out to the sides) and as far as comfortable to lower your body, keeping your chest lifted and abs engaged. Push yourself back up by fully straightening your arms and not just lifting your hips. Repeat 12-20 times. For an added challenge, extend one leg straight out, then switch sides for remaining reps.
"Swimming".  No, you don't need a pool… just a mat or towel. Lie on your stomach with your legs straight and together. Keeping your shoulders away from your ears, reach your arms straight overhead. Pull your abs in so that you lift your abs away from the floor and stretch your arms and legs as long as you can – getting so much length in your spine that your head lifts up. Keep your head in line with your spine; don't crease your neck. Now, alternate lifting your right arm/left leg, then left arm/right leg, progressively pumping them up and down in small pulses. Protect your lower back by keeping your pelvis pressing in toward the mat. Coordinate your breath with the movement so that you are breathing in for 5 counts and out for 5 counts. "Swim" for 30 seconds.
Remember, rather than give up exercise and healthy eating at this time of year, you're much better off just reducing your routine, and slipping in a few healthy meals when you can. That way, you're body and metabolism stays active, and getting into a great routine in 2017 will be a much easier transition. Happy Holidays everyone!